Golden Retriever breeder in Central Texas, Austin area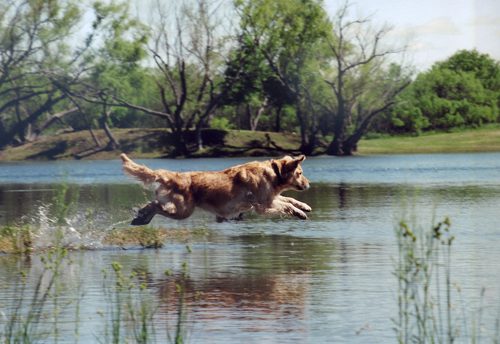 I am a Golden Retriever breeder located near Austin, TX,  just south of the Central Texas town of Elgin.  Elgin is conveniently located just east of Austin, Pflugerville, Round Rock, Leander and Georgetown. In addition we are just two hours west of the Houston, Katy area.  Also, three hours south of the Dallas Fort Worth Metroplex.  Our home sits on 25 acres of rolling pasture.  I love that we can just open a gate to take our Golden Retrievers for a run in the field or for a swim in one of our two ponds.  
I am a member in good standing of the Golden Retriever Club of America (GRCA) since 1992.  I am also a member of the Austin Golden Retriever Club (AGRC) and the Travis County Kennel Club (TCKC).  Over the past 25 years I have served as President, Vice President and served on the board of the AGRC.  Additionally, I have served with Public education, Puppy Referral and Rescue with the Golden Retriever Club.  Currently I am serving on the board of the TCKC.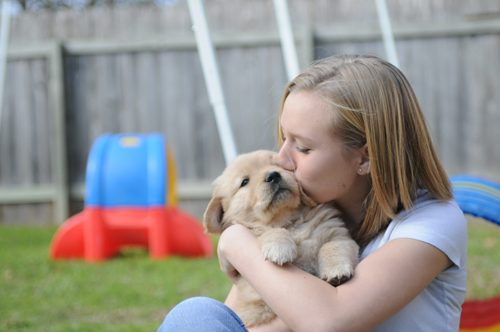 As a Golden Retriever breeder one of my goals has always been to produce healthy puppies. Therefore, all Golden Retrievers used in my breeding program have their hips and elbows x-rayed and then submitted to the OFA (Orthopedic Foundation for Animals) for a rating.  In addition, my Goldens' eyes are checked annually by a board certified ophthalmologist.  Furthermore, the dogs' hearts are screened by a board certified cardiologist.  All of our pedigrees have generations of health testing. Finally, my dogs also have their DNA tested for Golden Retriever specific health conditions like GR-PRA1, GR-PRA2, PRA-PRCD, Ichthyosis and Degenerative Myelopathy.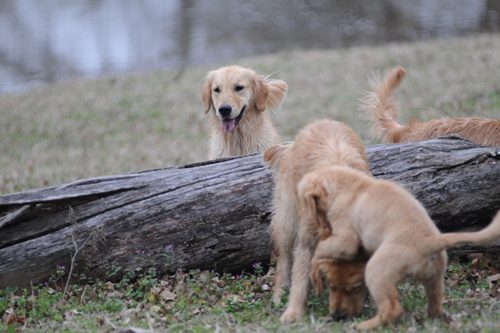 Equally important to health is temperament.  A properly bred Golden Retriever is a joy to live with.  Goldens should get along well with other dogs and possess a willingness to please.  Golden Retrievers love spending as much time as they can with people.  They are always ready to fetch a tennis ball or cuddle on a couch.  This is why the Golden Retriever is one of the most popular breeds for families.  Reputable breeders only use Goldens with correct temperament in their breeding programs because they know that temperament is one of the most important aspects of our breed.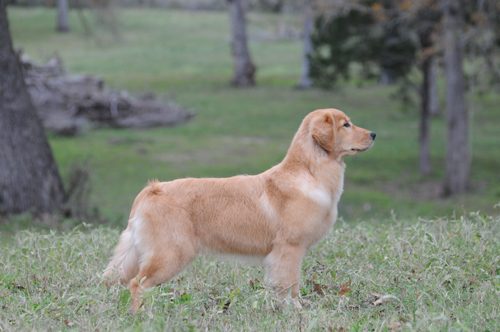 Lastly, is the importance of Breed type and structure.  Breed type are the traits that make a Golden Retriever resemble a Golden Retriever and not a Labrador Retriever or any other breed of dog.  For instance, the coat of a Golden is very different from the coat of a Labrador.  Likewise, the ears of a Golden Retriever are very different from those of a Doberman.  Each breed recognized by the AKC has a breed standard, a description of that breed.  The Golden Retriever breed standard describes what the ideal Golden Retriever should look like and behave like.  Reputable breeders use the breed standard as a guide when making breeding decisions.  After all, who wants to purchase a Golden Retriever who looks like an Irish Setter and acts like a Rottweiler?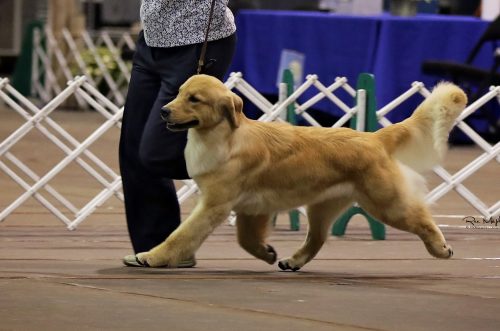 Structure is as important to a dogs health as clearances.  For example, if a dog has weak front pasterns, a cow hocked rear, a weak topline, etc., the dog will very likely develop health issues like arthritis at an early age.  So while it may seem unimportant to have many Champion (CH) dogs in the pedigree of your puppy, those CH dogs would most likely not have earned that title if they were not structurally sound.  Structural soundness is important for all living beings.  Poor structure can severely affect how easily a dog can move, which in turn can impact the dog's quality of life and comfort.  In addition, it can affect the dogs endurance and ability to do the job it's breed was originally bred to do.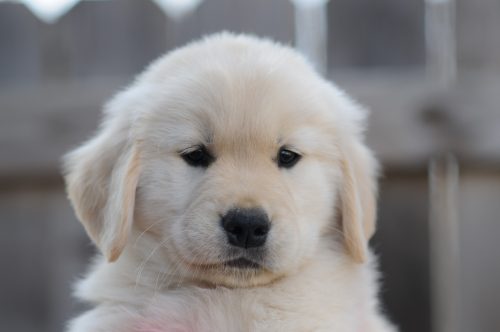 I hope that you enjoy your visit to our site and find some of the information presented here helpful.  Please don't hesitate to contact us if you have any questions about the Golden Retriever.